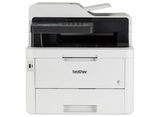 Welcome to our premium selection of Brother MFC-L3770CDW toner replacement cartridges, where exceptional print quality meets affordability. If you're tired of compromising between high-quality prints and cost savings, our compatible toner cartridges are the perfect solution for your Brother MFC-L3770CDW printer. Engineered to deliver sharp text, vibrant images, and consistent performance, our Brother MFC-L3770CDW toner replacements ensure that you can enjoy professional-grade prints without breaking the bank. In this comprehensive product description, we'll explore the features, benefits, and advantages of our compatible Brother 3770 toner cartridges, demonstrating why they are the ideal choice for your printing needs.
Superior Print Quality
Our Brother MFC-L3770CDW toner replacements are meticulously crafted to meet the highest quality standards. Whether you're printing important documents, colorful brochures, or high-resolution images, our toner cartridges guarantee crisp and clear output every time. Experience true-to-life colors and sharp text that enhance the overall impact of your printed materials. Say goodbye to smudges, streaks, and inconsistent print quality. With our premium Brother L3770CDW toner replacements, you can achieve professional results with every print, ensuring that your documents leave a lasting impression.
Compatibility and Easy Installation
Designed exclusively for use with the Brother MFC-L3770CDW printer, our toner replacements offer seamless compatibility and hassle-free installation. Engineered to match the specifications of the original Brother toner cartridges, our replacements fit perfectly into your printer without any modifications or adjustments. Installation is a breeze – simply insert the cartridge, and you're ready to print. No more complicated setup processes or technical difficulties. Our cartridges are user-friendly and provide a smooth printing experience from start to finish.
Cost-Effective Printing Solution.
Tired of spending a fortune on original Brother toner cartridges? Our compatible Brother MFC-L3770CDW toner replacements offer a budget-friendly alternative without compromising on quality. Enjoy significant cost savings without sacrificing the performance or longevity of your printer. Our cartridges deliver a high page yield, ensuring that you get more prints per cartridge and reducing the frequency of replacements. This not only saves you money but also minimizes downtime, allowing you to focus on your tasks without interruptions.
Environmentally Friendly Choice
True Image is committed to environmental sustainability. Our Brother MFC-L3770CDW toner replacements are eco-friendly alternatives to traditional cartridges. They are manufactured using environmentally friendly materials, reducing the overall carbon footprint associated with printing. By choosing our compatible toners for Brother MFC-L3770CDW, you contribute to the preservation of the environment without compromising on print quality. Make an environmentally responsible choice without sacrificing the performance of your printer – it's a win-win situation for you and the planet.
Cheapest Place to Order Premium Toner for Brother MFC-L3770CDW
At True Image, we prioritize customer satisfaction, offering reliable products that exceed your expectations. Elevate your printing experience with our premium Brother MFC-L3770CDW toner replacements. Enjoy superior print quality, hassle-free installation, and significant cost savings, all while making an eco-friendly choice. Say goodbye to expensive printing solutions and hello to affordable, high-quality prints. Shop with us today and discover the perfect balance between performance, affordability, and environmental responsibility. Transform your printing experience – choose our compatible toner cartridges for outstanding results every time.

Frequently Asked Questions about Brother MFC-L3770CDW Toner Replacement

What ink cartridges are compatible with MFC-L3770CDW?
Brother MFC-L3770CDW printer uses TN223BK/C/M/Y or TN227BK/C/M/Y toner cartridges. And DR223CL is the drum unit for Brother MFC-L3770CDW. Compatible replacements are available for both Brother MFC-L3770CDW toner and drum.
TN223 VS TN227, which toner is better for Brother MFC-L3770CDW?
The choice between TN223 and TN227 toner cartridges for your Brother MFC-L3770CDW printer depends on your specific printing needs and preferences. Both cartridges are compatible with the Brother MFC-L3770CDW printer model, but they have different page yields and can cater to different types of printing tasks. 
Light to Moderate Printing Needs: If you print infrequently or your printing needs are limited to standard documents, TN223 cartridges should suffice, offering cost-effective solutions for your occasional color printing tasks.
Moderate to High Printing Needs: If your printing needs are more frequent and involve a mix of text and color-intensive documents, TN227 cartridges might be the better choice due to their higher page yield and more economical cost per page.
For more details, check out our blog "Brother TN223 vs TN227, Which One Should I Buy?"

How to replace toner in Brother MFC-L3770CDW?
Replacing the toner cartridge in your Brother MFC-L3770CDW is easy. Please watch our video tutorial or follow the steps below.
Open the printer cover (not the scanner) to access the toner cartridge.

Take out the used toner cartridge together with the drum unit.

Press the green lever on the drum unit to remove the empty toner cartridge.

Unpack a new Brother MFC-L3770CDW toner replacement and remove 

the orange protective cover on it.

Gently shake horizontally five to six times to evenly distribute the toner inside.
Combine the new 

MFC-L3770CDW toner with the drum again.

Press down in the green tab and slide it back and forth across the drum unit to clean the corona wire (recommended).

Install the 

new Brother MFC-L3770CDW toner together with the drum into your printer.

Repeat steps 4 to 8 if you need to replace other color toner cartridges. Then close the printer cover.