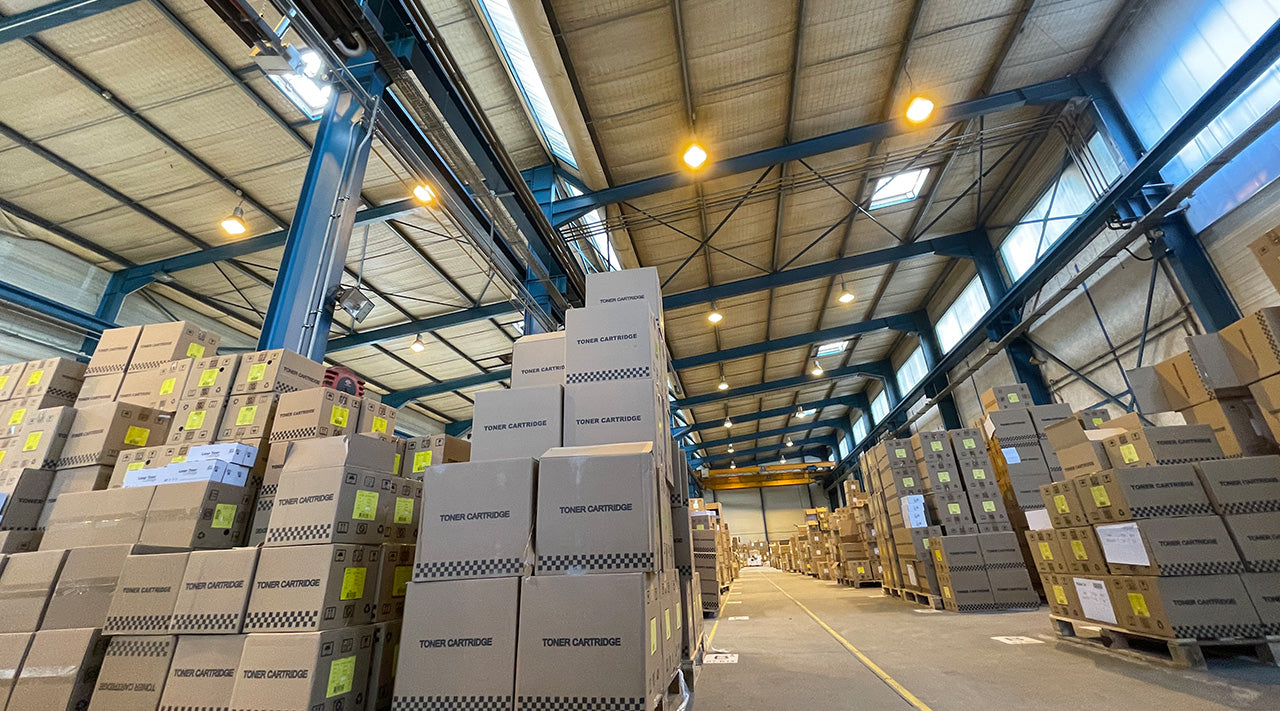 ABOUT
TRUE IMAGE
True Image - Your Printer Cartridge Expert
We care more than anything about delivering premium quality printer cartridges that provide you with an experience you'll never forget. Our founders were engineers who had spent more than 20 years working with laser printers, constantly looking to improve and innovate. Over time they saw that original printer ink and toner cartridges were expensive and other compatible cartridges could be unreliable. After careful thought and research, they created True Image — a brand passionately committed to giving you the very best.
From humble beginnings back in 2011 in California, we've become the biggest supplier of compatible printer cartridges anywhere in Europe and North America. As part of our journey, we've helped more than 5 million customers in 48 countries. Along the way, we've stayed true to our core values by constantly looking to deliver excellence in every corner of the world.
We are proud to stand apart from the rest of the industry because we focus exclusively on printer cartridges. It's a proven approach that makes sure you get a level of quality that never forces you to settle for second best. The result is complete coverage for all major OEM brands, such as Brother, Canon, Dell, HP, Samsung, Xerox, OKI, Kyocera, and a whole host of others.
WE PROMISE
We Care About Quality
Our experts care about doing the right thing, which is why they ensure nothing is left to chance, and the fine details are never missed. This is achieved with help from exclusive partnerships with top-tier printer cartridge manufacturers who carry the same set of values. They are fully equipped with automated production lines, which greatly reduces the defect rates compared to outdated manual approaches. Trust us; we know that quality is what truly matters to you.
Commitment to using only the finest raw materials.
Print 5 pages by using every toner and ink cartridge we ship to make sure you'll receive a good one.
Both standard capacity & high yield cartridges are guaranteed to have enough page yields as stated.
Two-year warranty & full coverage for printer damage caused by any cartridge we put our name to.
We Care About Customer Satisfaction
Your 100% satisfaction has always been our constant pursuit whether it comes to products or service. Our simple, straightforward, and stress-free after-sales process always puts you first. We want to be by your side whenever you need an expert helping hand.
100% lifetime satisfaction guarantee.
Two-year quality warranty guarantee.
Respond within 12 hours on any business day. (If you have to wait for any reason, we'll give you 20% cashback on your order, so you always have something to smile about.)
We Care About the Environment
From day one environmental sustainability has been at the heart of everything we do as a brand. It's why we're heavily invested in meeting and exceeding the quality and environmental management system standards of ISO 9001, ISO 14001, REACH, RoHS, CE, and NORDIC SWAN at every step of the process.
Streamline packaging to reduce single-use plastics and unwanted waste wherever possible.
Recycle empty cartridges.
Explore new ways of helping the environment without sacrificing print quality.
We provide industry-leading, cost-effective and eco-friendly printer cartridges that benefit all printer users around the world.