This product is guaranteed to work with below printers:
Canon ImageCLASS
Canon Color imageCLASS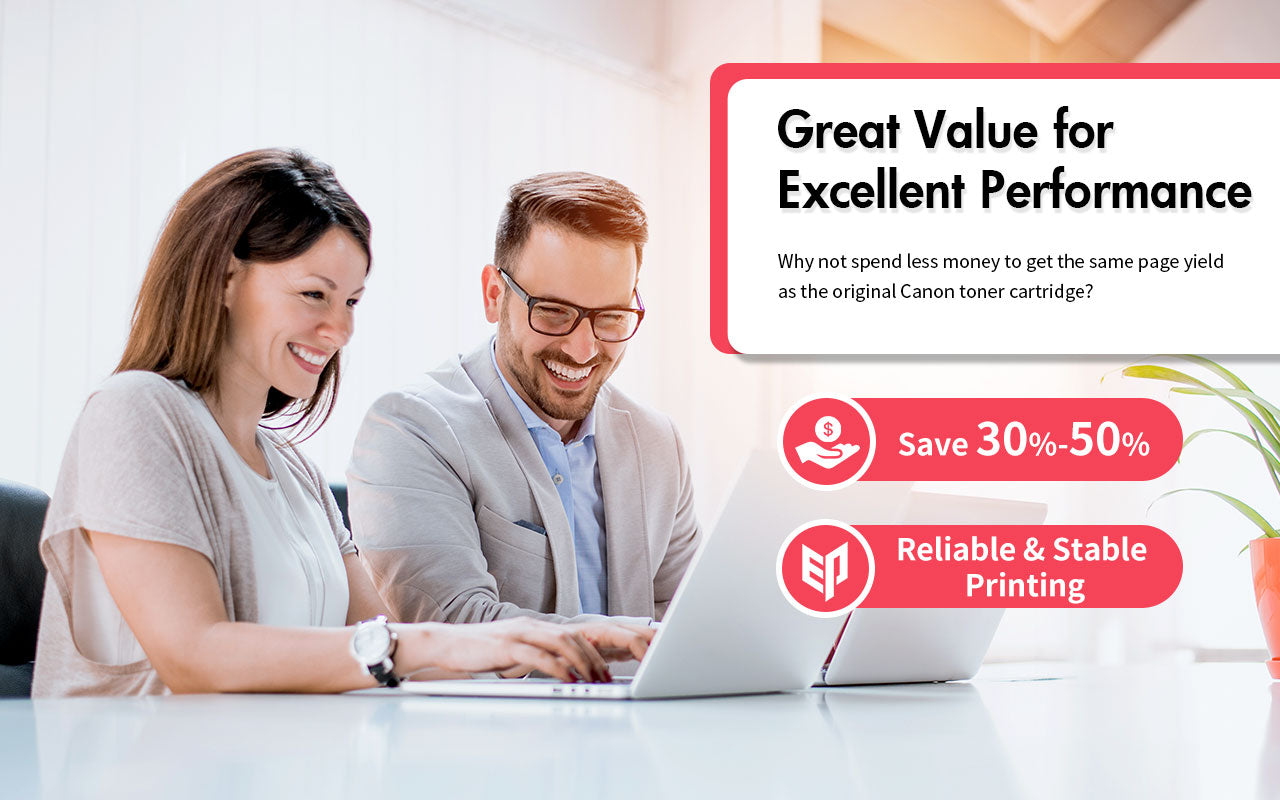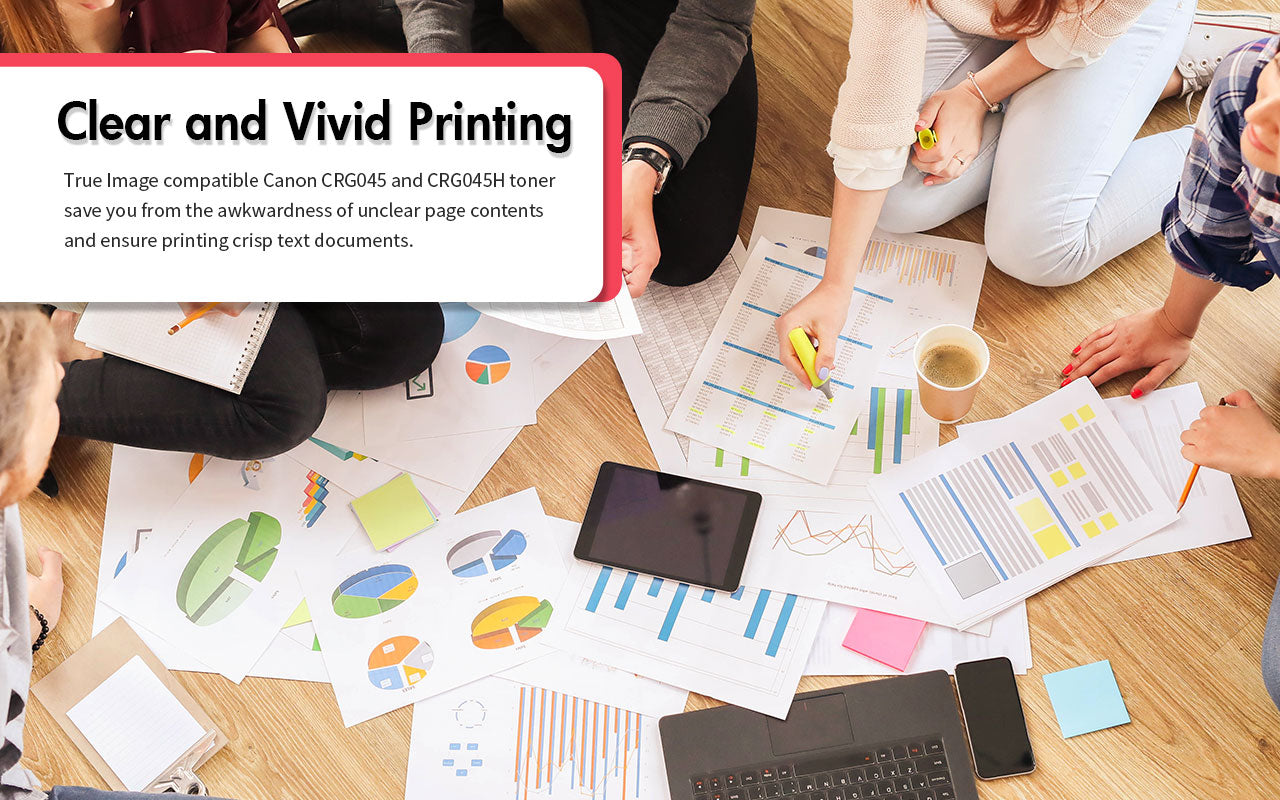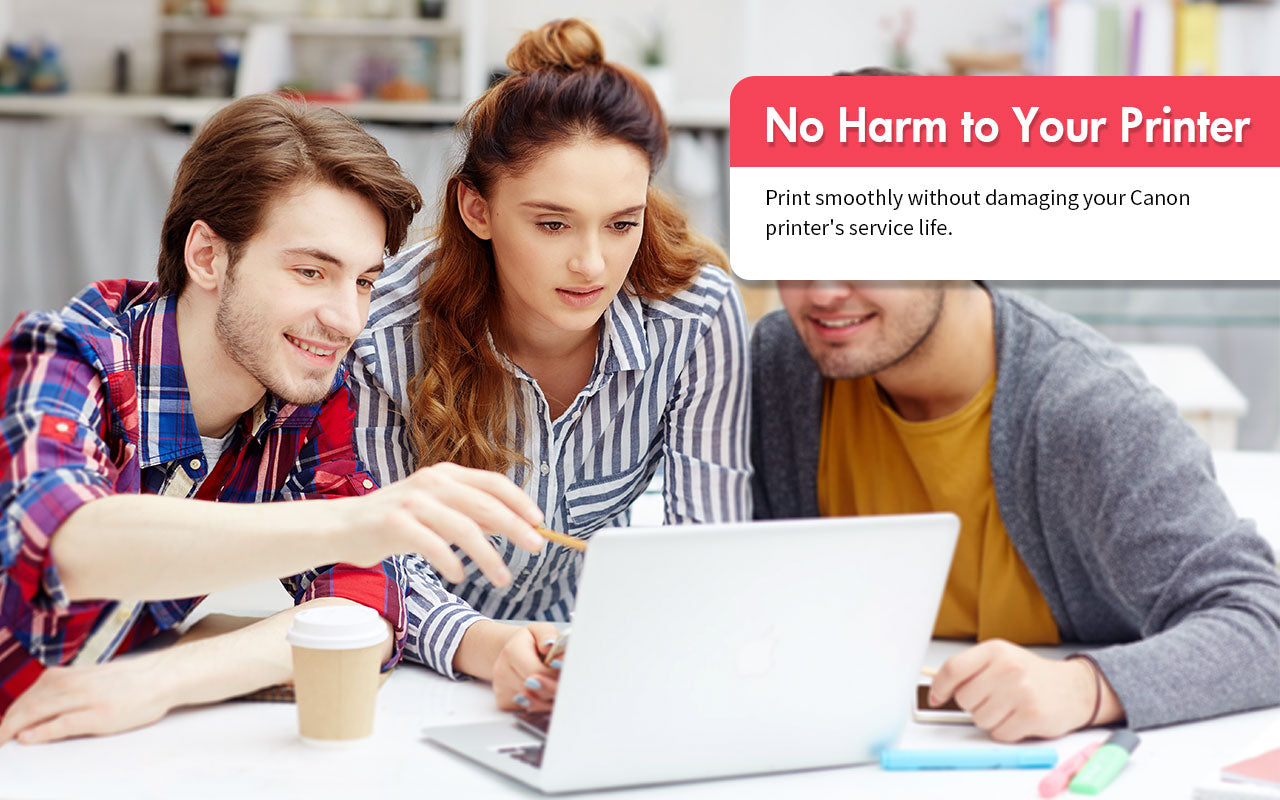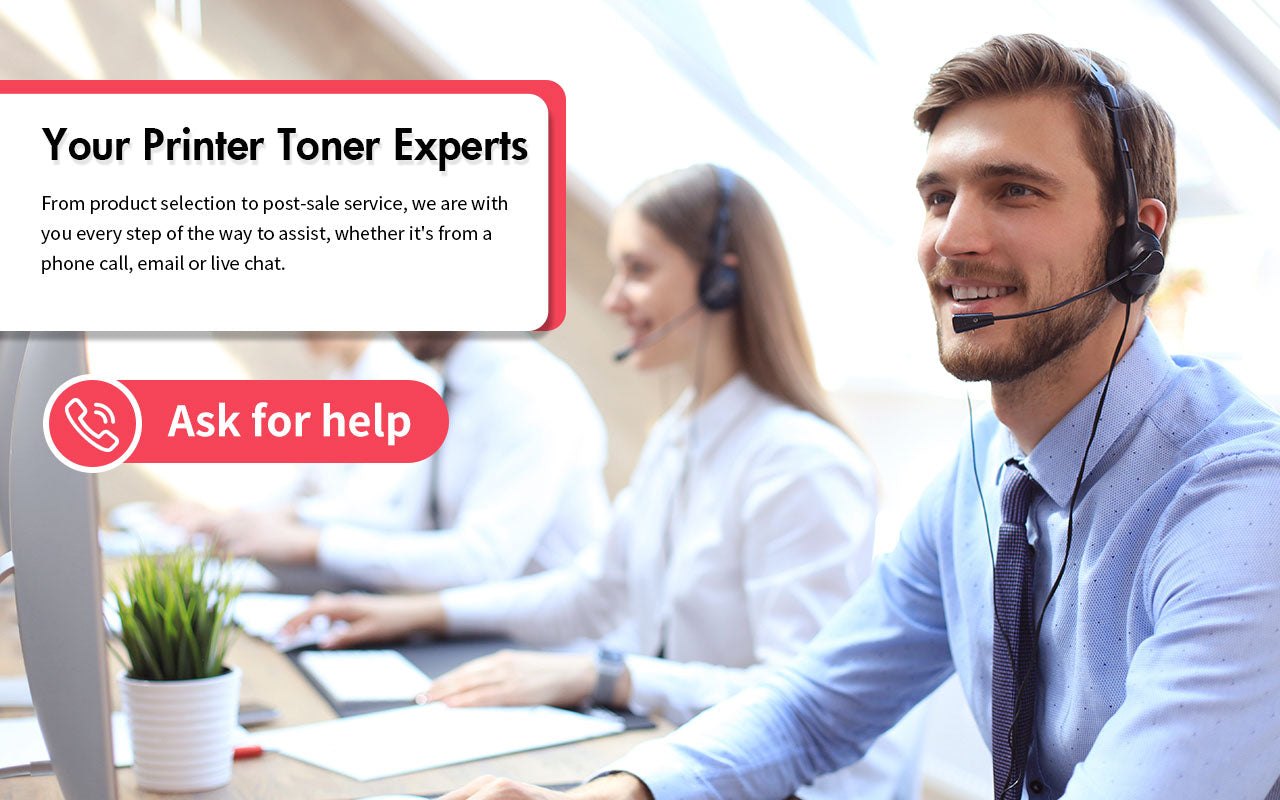 Canon 045 Toner Cartridge Set, Canon MF634Cdw MF632Cdw LBP612Cdw Toner Replacement Description
This Canon 045 toner cartridge set is a combination of four color toners: Cartridge 045 black, Cartridge 045 cyan, Cartridge 045 magenta and Cartridge 045 yellow.  It is perfectly compatible with certain Canon printers including Canon Color ImageCLASS MF632Cdw, MF634Cdw and LBP612Cdw. So, customer also call it Canon MF634Cdw toner set.
The cartridges in this toner set are compatible replacements for genuine Canon toner 045. Compared to the 045 toners from OEM original equipment manufacturer, this toner set is of excellent cost-efficiency. It has the same quality and page yield but costs much lower.

Why shall we choose the compatible Canon 045 toner cartridge set?

Canon color ImageCLASS MF634CDW toner cartridges are from the printer manufacturer and represent compatibility, safety, and peace of mind. Well, we can't deny it. Machines work well with the original consumables. But, have you checked the cost of printing when using the Canon color ImageCLASS MF634CDW toner cartridges? The official Canon site sells a set of Canon MF634CDW toner with standard page yield at $339, which is a price almost catching up with the printer price of $370.99. Is it amazing to use up a machine value of consumables to print 1,400 color pages? Supplies should be more affordable than the genuine Canon Canon toner cartridges. That's where we put ourselves in the industry, the extremely cost-efficiency.

True Image Canon 045 toner cartridge set is $82.99 without sacrificing printing performance and page yield of 1,400 pages for back and 1,300 pages for colors each. That means you can get the same printing result with 22% money spent on original Canon toners. 87% saving on printing when choosing True Image, that simple! You can save even more if purchase the high-yield Canon 045H toner set.

How do we confirm the high quality?

Quality is the soul of a company, the carrier of values from other services. Our compatible and remanufactured laser toners are specially formulated and produced by our trustworthy partner factory. The factory is with years of experience and gains the advantaged facilities and experts in the aftersales market printing industry. Every single toner is under 100% quality control from the beginning of material inspection to the printing page test before selling it out. Such production and quality control are in compliance with the quality and environmental management system standards of ISO 9001, ISO 14001, REACH, RoHS, CE, and NORDIC SWAN. The standards ensure crisp results every time you use our products.

The ideal service we present.

Pricing may vary from different sellers and True Image store pricing is not the cheapest one. But besides price, a happy shopping experience comes with a 100% satisfaction guarantee on sales and aftersales service. The expert shopping guide is waiting online to provide responsive help on queries from our customers. No matter it is a consumable knowledge or the machine issue caused by the toners, you will get professional instructions from us.

Free shipping on orders over $30 is available and the cargo will be dispatched in 48 hours to your hands in the whole continental US territory. If you get a defective product, we will send a brand new one for replacement free of charge. Your money is safe with us once shopping on our site. Even more, we take responsibility for the printer damage from our Canon MF634CDW toner. As a result, you will get a refund for a new printer or maintenance fee.

Last but not least, we value the privacy of our clients. Your email, name, title, address, and other personal information left on our site are protected by law and we will never use them for other purposes.
Specifications
| | |
| --- | --- |
| True Image SKU | TI-CRG045-1SET |
| Product Brand | True Image |
| OEM Number | Cartridge 045 |
| Product Capacity | Standard Yield |
| Shelf Life | 24--36 Months |
| Page Yield | Black: 1400 Pages, Cyan/Yellow/Magenta: 1300 Pages |
| Cost Per Page | 1.56 cents |
Canon 045 Toner Cartridge Set, Canon MF634Cdw MF632Cdw LBP612Cdw Toner Replacement Reviews
Best value for Toner
I have bought multiple boxes of this set of four toner and it lasts long and prints great! I will definitely continue to purchase this product and recommend it to others!!!
Fast service and great value
The cartridges are packaged very well to prevent the possibility of damage and leaks
They are perfect fit for my printer and work as prescribed.
Great customer service too.
I was sent an email to follow up on my experience and to ask if I needed assistance installing my purchase.
I will definitely buy my toner here again when I'm ready.
Hello Scott Lundquist,
Thank you for your positive feedback. We will continue to work hard to improve our products and services. And we sincerely look forward to your next visit to our store.
All True Image brand printer cartridges are covered by a 30-day money-back guarantee and a 2-year product warranty. If you encounter any problems, please call our customer service team at (855)412-1136 or send an email to cs@trueimagetech.com. Our customer service team are ready to help you.
Your 100% satisfaction is our goal!
Best regards,
True Image Customer Service Team
excellent quality for a fraction of the price
I bought this ink for my Canon laser printer and it's perfectly compatible with it, for a fraction of the price. The quality and color saturation is so good that the photos I printed off of my son look better than those of an ink jet printer- better quality than even walgreens photos! this is the second time i've purchased this ink…. it LASTS. overall, an excellent value. will definitely buy again! thanks!
Great Service
This product can in a timely and I appreciate you all for it.
Value for the money
The value of this product is what got me, even though it is a compatible toner for my Canon printer the quality is very good. Will buy again once I run out of toner, thank you very much.