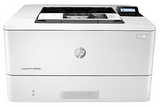 HP LaserJet Pro M404dn toner cartridges are also known as standard yield HP CF258A compatible toner cartridges and high yield CF258X compatible toner cartridges. True Image M404dn toner replacements are made in ISO9001/ISO14001 certified factories with the highest quality new components. And they help you feel at peace while saving you a lot of money. Besides, True Image offers a 1-year warranty so that you can shop at ease. Shop now! Enjoy prompt delivery and considerate service!
True Image compatible HP LaserJet Pro M404dn toner cartridge is a good choice for you.
Quality credibility. Our compatible CF258XC black toner cartridge with chip is of excellent and stable quality. And your printer warranty will not be void. In addition, the document printed with our toner cartridge has sufficient blackness, clear black and white, soft black gray white transition and rich color scale. Therefore, our HP M404dn toner replacement is not only suitable for text document printing, but also very suitable for icon document printing. 
High printing volume and low cost. The page yield of our HP58A and HP58X toner replacements is 3,000 pages and 10,000 pages, respectively. Compared with the original HP toner, the single page printing cost of 1.29 cents and 0.94 cents is almost saved by about 60%. Its money saving effect is more evident in the office environment with a large amount of printing. The price of HP LaserJet Pro M404dn toner replacement is more in line with the actual interests of customers. On the premise of a small gap in printing quality, it can save customers a lot of use costs.
Eco-friendly products. True Image constantly pursues innovation and takes the lead in technology. Each part of our compatible Pro M404dn black toner cartridge has been carefully and skillfully designed. We try our best to save raw materials while ensuring the same quality as the original HP M404dn toner. In addition, the waste powder rate produced by our toner cartridge is far lower than that of the toner cartridge on the market. Its toner will not float out, creating an environment-friendly and healthy office and living environment.
Free shipping on orders of $30 or more. In True Image, goods purchased for more than $30 can be delivered free of charge. However, please note that free delivery does not apply to Hawaii, Alaska, and Puerto Rico. On business days, order our low-cost compatible HP LaserJet M404dn toner before 4:00 p.m. PST or 5:00 p.m. EST, and it will be shipped the same day. Place your order now for prompt delivery!
Careful and considerate service. We provide excellent after-sales guarantee and solve your worries. And we are committed to bringing a good user experience to our customers. If you have any problems with our LaserJet Pro M404dn toner replacement, please get in touch with us via "Chat with us". Online chat is the most convenient way. Or you can contact us by phone call or e-mail. We will do our best to help you resolve the problem as soon as possible. 
Frequently asked questions about True Image compatible HP LaserJet Pro M404dn toner
1. Is it easy to install True Image compatible HP LaserJet Pro M404dn toner?

Yes, it is very easy. 
(1) Remove the used M404dn toner from the laser printer.
(2) Shake the new M404dn toner replacement 5-6 times horizontally.
(3) Remove the new cartridge's orange protective cover. (The OPC drum has a high sensitivity. Please keep your hands away from it.)
(4) Remove the sealing tape from the new HP M404dn toner replacement.
(5) Replace the new toner with the HP LaserJet Pro M404dn printer.
(6) Snap the printer cover shut.
The following is the video of installing the M404dn toner for your reference. If you have any further questions, don't hesitate to get in touch with us.
2. What do I need to pay attention to when using the HP LaserJet M404dn toner cartridge? 
(1) The temperature of the operating environment should be appropriate. Avoid using and storing the compatible HP M404dn toner cartridge in high humidity, high temperature and cold environment. If the toner cartridge is stored in a high temperature or cold place for too long, place the toner cartridge at room temperature for 2-3 hours before use.
(2) Avoid exposing the HP LaserJet Pro M404dn toner replacement to intense light for a long time. Do not tear off the plastic bag when the toner cartridge is not in use. And do not open the light shield of the OPC drum on the M404dn toner cartridge. If the OPC drum is continuously exposed to intense light for more than ten minutes, it may be scrapped.
(3) Keep the compatible M404dn toner clean during replacement. When you replace the toner cartridge, you'd better use a vacuum cleaner to clean the place where the toner cartridge is placed in the machine. And clean the paper scraps and toner accumulated on the paper path with a soft cloth.
3. I didn't print to 3,000 pages per CF258A cartridge before it told me it needed to be replaced. Could you explain why?
The printing volume of our HP M404dn toner cartridge adopts ISO / IEC capacity test method. There will be some differences between the user's printing method and ISO / IEC capacity test method. For example, the type of document printed, the number of color pages, image density, single-sided printing and double-sided printing will lead to the inconsistency between the actual printing volume and the published printing volume.


4. Is toner the same as ink?
Ink and toner are not the same. Ink cartridges, which are used by inkjet printers, contain liquid. However, toner cartridges are powder-filled and used in laser printers. Our compatible M404dn cartridge contains toner and is suitable for the HP LaserJet Pro M404dn laser printer.
5. What is the difference between HP LaserJet M404dn toner replacements with and without a chip?
If you purchase the compatible M404dn toner cartridge with chip, you can unpack it and use it directly. However, if the compatible toner does not have a chip (such as HP 58X toner no chip), you must reuse the chip from the original HP toner. That allows the cartridge to work correctly, otherwise the printer cannot read the amount of toner. And it will indicate that the HP LaserJet Pro M404dn toner cartridge replacement is empty.
You can also refer to this Chip Transfer Instruction for HP 58X Toner page.
6. Does HP LaserJet Pro M404dn toner replacement has a drum unit?
The drum unit is integrated into the HP M404dn toner cartridge. And it is included as part of the toner cartridge. So, there is no separate drum to buy. And the only thing that needs to be replaced is the toner cartridge.
7. Do HP 58A and HP 58X toner replacements work with HP LaserJet Pro MFP M428dw?
Yes! In addition to HP LaserJet Pro M404dn, HP 58A and HP 58X toner replacements are also compatible with HP LaserJet Pro M404n / M404dw, HP LaserJet Pro MFP M428dw / M428fdn / M428fdw.
8. Is it safe to use your compatible toner cartridges for HP LaserJet Pro M404dn?
Of course, it is. True Image M404dn toner replacements of exceptional quality and affordability fulfill high customer demand. And the replacement cartridges have received the trust of our customers.