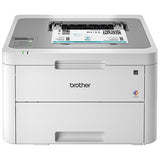 Brother HL-L3270CDW toner replacement and drum unit are getatable at True Image. Our high yield compatible toners TN227 and standard yield toners TN223 are superior to most third party brands in the market. And they have the exact same performance as original Brother cartridges designed by OEM original equipment manufacturer.

Why can you trust True Image and buy Brother HL-L3270CDW Toner Replacement?
The price of our Brother HL-L3270CDW toner only accounts for one third or even one fourth of the price of original Brother ink and toner. You can enjoy huge savings by using these great alternatives. 
At the mention of cartridge installation, you can install Brother HL-L3270CDW toner cartridges with chips just as you install the genuine ones.
For your peace of mind, Brother HL-L3270CDW compatible laser toner cartridges have been tested thousand of times by the engineer team. They have high quality and page yield that meets the ISO standards strictly.
We have developed rapid order processing to expedite deliveries to customers. Just click your mouse and we will deliver toner cartridges for Brother HL L3270CDW to you immediately within one to three days. Please pay attention to the terms and conditions for free shipping. Supposing that you don't want to spend more money on the postage, then Brother TN223 toner 4-pack and Brother TN227 toner 4-pack are more appropriate for you.
Sometimes small firms like True Image can outdo big business when it comes to customer care. And we aim to maintain high standards of customer care. It is important to keep every one of you to have a pleasant shopping experience in here. That is why we train staff members to treat customers with civility at all times. One more thing to say, if need further assistance after you order our toner Brother HL L3270CDW, you can contact us at any time.
On the circumstance that you are dissatisfied with the quality of these Brother toners, you can either choose to get your money back or return toner for Brother HL L3270CDW at no extra charge. We keep our promise to provide 100% satisfaction guarantee for every purchase. 
We solemnly declare that our Brother toner HL-L3270CDW can never invalidate the warranty of your Brother laser printer. We can say with confidence that such rumors were totally groundless.
Frequently Asked Questions of Brother HL-L3270CDW Toner Replacement
1. How to clear "Replace Toner" message on my Brother HL-L3270CDW printer?
-In the event that your Brother printer continues to display "Replace Toner" or "Low Toner" errors after replacing the cartridge, you may need to reset the printer's toner counter to continue printing. Please perform the following steps to reset the device's toner counter.
(1) Open the front cover of the printer.
(2) Take the toner and drum unit together out of the Brother printer.
(3) Press the "Start" button on the control panel.
(4) Install the toner cartridge and drum unit in to the machine.
(5) Press the "Start" button twice successively.
(6) Close the front cover of the machine.Finally, you can continue your print job smoothly.
2. Can I use both high yield black toner and standard color toner in the printer?
-Yes, of course you can. Each toner has its own chip, which can track usage and notify the printer whenever the toner cartridge is running out. Imagine a car with four independent fuel tanks, and the toner cartridge is the "fuel tanks" of the Brother printer. In that case, even if you use a high yield and standard yield cartridge side by side, there is not much difference. 
3. What can I do if the toner is leaking?
-True Image aims to provide customer with best Brother HL-L3270CDW toner replacements. So before we ship them, we will carefully inspect them and test them for quality and performance. However, there is still a very small chance that defects will occur. Or the toner replacements might be damaged during transportation. The following guide is to help you fix the problem.
When the toner is leaking, you need to remove the drum unit with toner cartridge from your printer asap. Then check if the toner or drum is physically damaged. If they are, just contact us for a replacement or refund directly. 
If the toner cartridge or drum assembly is not visibly damaged, you can try to clean them by the following steps:
(1) First, place a piece of tissue below your printer's cover panel to gather the loose toner.
(2) Second, open the front cover of your machine and take the leaky cartridge out gently.
(3) Third, hold the leaky replacement still to prevent more spillage and place it on the tissue.
(4) Fourth, carefully wipe the cartridge down with a dry paper towel or duster cloth and remove all loose toners. Never let your cartridge get wet. Or else it will damage your toner cartridge and the components inside the Brother printer.
(5) Last, reinstall the cartridge and drum unit together back into the printer.
If the toner keep leaking, please contact us for a free replacement or refund. 
4. What is the difference between LD brand compatible ink cartridges and True Image brand replacement?
-Well, different strokes for different folks, you have to judge by yourself after trying them. What we can tell you is that our
Brother HL-L3270CDW toner replacements provide genuine-like prints but cost much lower. 

5. Original Brother HL-L3270CDW toner or third party cartridge, which one shall I buy?
-It depends on your budget and attitude towards the printing cost. If you have enough budget and don't care about high printing cost, then buying Brother genuine toner is not a bad choice. But we believe that if two toner cartridges have the same performance and page yield, you will choose the cheaper one. 
True Image compatible Brother HL-L3270CDW toner cartridges offer the same compatibility, print quality and page yield as genuine toner cartridges. And we offer a 100% satisfaction guarantee for all True Image brand ink and toner. However, the price of our toner cartridges is only 1/3 or even 1/4 of the original price. You can save a lot from everyday printing. Obviously this is a wiser choice.

6. Is Brother HL-L3270CDW an actual laser printer or only performs like a laser printer?
-Brother HL-L3270CDW is a color laser printer that can print bright and professional color documents. It uses standard yield toner cartridges Brother
TN223BK
  TN223C TN223M TN223Y and high yield toner cartridges Brother
TN227BK
TN227C TN227M TN227Y. Combine with a
DR223CL drum unit
, it produces rich color prints that meet your need.
7. How to check the toner level of Brother HL-L3270CDW toner?
-Brother HL-L3270CDW printer has abuilt-in LCD touch screen.  When the toner runs low, your printer or computer will pop up a low toner message automatically. If you want to know the real time toner level, you can click the "Toner" icon on the screen. The estimated toner level for each color cartridge will displayed clearly. If any color Brother HL-L3270CDW toner is low, you can order replacement for it in advance.
8. If I do not use it often, will these toners dry up?
-Toner does not dry out like liquid ink. As long as it is kept clean and dry and stored at a temperature suitable for a place without the sun, the service life of toner can be maintained for one to two years.
9. What factors do businesses consider when estimating page yield?
-The specified page output of Brother replacement is based on ISO standards. The number of pages that can be printed with toner cartridges is affected by the following factors. For example, paper size, the amount of print per page, the number of pages of every print job, font size as well as printing content. Print jobs that use graphics, charts, rather large fonts or large solid overlays will use more toner. And it will also shorten the shelf life of the toner cartridge. To get the full page yield of cartridges, the print coverage of each text should be less than 5 percent.  
10. How to replace HL-L3270CDW toner?
Firstly, turn on your Brother printer. Then open the top cover of the machine. And take out the used toner and drum assembly.
Secondly, press the green lock lever to remove the used cartridge from the toner drum assembly.
Thirdly, take a new cartridge, shake it horizontally five to six times.And then remove the protective cover. Clean the corona wire in the drum unit by gently sliding the green tab several times from left to right.
Fourthly, slide the toner cartridge and drum assembly into the printer along the track.
Last, close the printer cover.