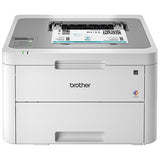 Brother HL-L3290CDW toner replacement cover TN223 laser toner of standard capacity and TN227 cartridge of high capacity. Since OEM original equipment manufacturer made the ink and toner compatibles as separated type, you have to use them with DR223 drum unit. And furthermore, our 100% new compatible laser toner and drum can produce same amount of printed pages as OEM laser toner cartridges and drums.
Why Purchase Brother HL-L3290CDW Toner Replacement from True Image?
We got any color you want. True Image has black cyan magenta and yellow standard yield and high yield compatible toners. And you can choose to buy a single Brother HL-L3290CDW laser toner cartridge or a set contains four colors.
Free shipping on orders exceed $30. We are talking about a small amount to fulfill the condition of free delivery for Brother HL L3290CDW toner here. So we'd like to recommend Brother TN223 toner 4-pack with buy-it-now price of $84.95 and Brother TN223 toner 4-pack of $89.95.
Produce high quality print. The toner for Brother HL-L3290CDW has the exact same print quality as the genuine Brother HL-L3290CDW toner. With the superb print quality our replacements, you can print out crisp black text or colorful image.
100% quality satisfaction guarantee gives you peace of mind. With advanced production technology and perfect quality guarantee system, you can feel ease to purchase and use our Brother HL L3290CDW toner cartridge. From the day of your emption, you have the right to request for refund or return if anything went wrong on the commodity itself. In addition, there is no probability that our compatibles void your printer warranty. This theory seems to have no basis in fact.
Uniform toner amount. The toner quantity of Brother - HL-L3290CDW toner is the same as that of the genuine Brother, or even more than that of the original brand. Our pursuit is to let you spend the least money and print the most documents.
Frequently Asked Questions of Brother HL-L3290CDW Toner Replacement
1. How to solve Brother HL-L3290CDW no toner error?
(1) During the whole toner reset operation, open the top cover of the printer and keep it open to start the following setting.
(2) Click the "Back" button and "Cancel" button at the same time. Press and hold these two buttons for 2 seconds, and then release them.
(3) Click the "Back" button for once.
(4) The toner reset option should appear on the LCD screen now. Next, select the toner color and capacity that you want to reset. For color, BK represents black, Y represents yellow, C represents cyan, M represents magenta. For page yield, HC represents high capacity and STD represents standard toner.
(5) In the next moment, click "Yes" to confirm toner reset.
(6) As long as you see the accepted message appear on the printer screen, you can now close the printer cover and press the "Back" button to return to the menu.
(7). Finally, the Brother HL-L3270CDW toner counter has been reset and you can continue your print job.

2. How to turn on Brother HL-L3290CDW save toner mode?
(1) Firstly, tap the "+" or "-" to choose "General Setup". And press "OK" button.
(2) Secondly, press the "+" or "-" to choose "Ecology". Then, press "OK" button.
(3) Thirdly, press the "+" or "-" to choose "Toner Save" mode. Press "OK" key.
(4) Lastly, Choose "On" or "Off". Press OK.
Now you can save more toner by using the toner save mode.

3. Can I track a HL-L3290CDW into using non Brother toner?
 (1) First, scroll through the display menu and scroll down to "Machine Info" and press "OK".
(2) Second, scroll three more times until you see"Parts Life" and press "OK".
(3) And you will see "Toner Life", press"OK".
(4) Eventually, you will be able to track the toner level of the toner cartridges that were installed in your printer.
4. Can I use Non Brother toner on a HL-L3290CDW printer?
Of course you can use third party compatible on a HL-L3290CDW printer. And our replacements TN227BK, TN227C, TN227Y, TN227M work seamlessly with your printer with fast printing speed.

5. How to change toner on Brother HL-L3290CDW printer?
(1) First, open the front cover of HL-L3290CDW printer.
(2) Second, remove the used toner cartridge and drum unit assembly from the machine.
(3) Third, remove the empty toner cartridge from the drum unit.
(4) Fourth, unpack the new toner replacements and insert them into the drum unit.
(5) Fifth, move the green tab left-to-right to clean the corona wire inside the Brother drum unit.
(6) Sixth, install the new toner cartridge and drum unit assembly back into HLL3290CDW.
 6. What are the toner replacements for Brother HL-L3290CDW compact digital color printer?
Both TN223 standard yield toner and TN227 high yield toner can be used for Brother HL-L3290CDW compact digital color printer. Therefore, you can either choose to purchase a single one or a set at True Image official.
7. Do all Bother printers use the same toner?
Although the actual toner installation process of each printer is slightly different on different machines, the basic principle is indeed the same. But each series of Brother printers use different models of toner cartridges. And before you buy, you should also consider the type of  printed document and the color you want. If you don not know what model your printer should use, you can consult our professionals of customer service.
8. I just replaced my TN223 cartridge about 4 months ago and I am already getting a low toner message. Not sure why this does not last longer than I think?
We can fully understand your doubts toward the volume of the TN223 cartridge. The page yield of True Image compatibles are based on the ISO standards with a firm hand. The number of pages that a toner cartridge can print is affected by a good deal of factors, including paper size, , font size, print content, as well as the amount of print per page. Besides, graphics, charts and large fonts with large covers will lead to more toner consumption and shorten the service life of the cartridge.
9. Is there a shelf life on toner cartridge?
Like most of the products we purchase, the toner cartridge you have on hand for the printer has a fixed shelf life. At the same time, using replacement after expiration may adversely affect the printer and the effect of the printed text.
10. How should I keep my unopened cartridges?
You should always store your printer cartridge upright. If the cartridge is placed on the side or upside down, the toner in the cartridge will move to one side, which may cause print quality problems once installed in the printer. What's more, you should also store toner cartridges in a dark and dry place. In most of the actual cases, the print cartridge may not work in extremely hot or extremely cold conditions.