This product is guaranteed to work with below printers:
Compatible HP 202X Toner Cartridges 4-Pack | Hign Yield Description
Are you looking for high quality replacements for HP 202A 202X toner cartridges? This compatible HP 202X Toner Multipack is your best choice. Although it only costs 1/3 of the original HP toner cartridges, it has almost the same print quality as the original.
Details of This Compatible HP 202X Toner Cartridges 4-Pack
What items are included in this multipack
This multipack includes four compatible color toner cartridges, respectively CF500X, CF501X, CF502X and CF503X.
CF500X - The high page yield Black toner that replaces original HP 202 black toner cartridges.
CF501X - The high page yield Cyan toner replacement for original HP 202 cyan toner cartridges.
CF502X - The high yield Yellow toner designed to replace HP 202 yellow toner cartridges.
CF503X - The high yield Magenta toner replaces original HP 202 magenta toner cartridges.
Page yield of each compatible HP 202X toner
The black toner CF500X has higher page yield than the color laser toners. It will print 3,200 pages at 5% coverage. The color ones have lower page yield than the black toner. But the page yield is still high than HP 202A toner cartridges. Each color toner will last 2,500 pages. (FYI. HP 202A CF500A black yields 1,400 pages. HP 202A color toners yield 1,300 pages each). These high yield toner cartridges help you save time and money.
Quality standards of our HP 202X 4-Pack
All cartridges in this multipack meet the quality and environmental management system standards of ISO 9001, ISO 14001, REACH, RoHS, CE, and NORDIC SWAN. Therefore, after installing black cyan magenta yellow high yield toner cartridges, your HP printer will start producing professional quality color prints.
Price and cost per page
This multipack only costs $89.95, which means $22.49 each. For the black toner, the cost per page is as low as 0,70 cents. For color toner cartridges, the cost per page is 0.90 cents.
Compatible HP printers of our HP 202X 4-Pack
These compatible 202X HP toner cartridges work with HP M254 and M281 series laser printers at high speeds. However, the model numbers of HP color laser printers always tend to look very similar. Therefore, before you make the purchase, please double check that your printer is on the compatible printer model list.
Service and warranty
Our customer service is provided by real people. You can talk to our customer service representatives by phone, email, live chat or social media at anytime during business hours.
We offer free shipping for HP 202X orders over $30 and ship your order placed before cut-off time the same day. If you order this multipack, you are qualified for free shipping. Please remember that our cut-off time of CA warehouse is PST 4:00pm. If you are located in east coast, we probably ship your order from our PA warehouse. And the cut-off time for PA warehouse is EST 5:00pm.
We use FedEx Ground to ship your order by default. If you need to change the shipping method, please contact our customer service team.
We provide 100% satisfaction guarantee for this compatible HP 202X Toner Multipack. If any color works improperly, we will be more than happy to assist you to fix the problem online if possible. Or we will provide a free replacement or a fast refund.
Basic Knowledge about This Compatible HP 202X Toner Multipack (4-Pack)
How to check the toner levels of HP 202X toner cartridges?
There are two ways to figure out how much toner left in the cartridges.
Print a supplies status page
On the printer control panel, swipe left to find Setup.
Press Setup then you will see Reports.
Click on Reports to find Supplies Status.
Press Supplies Status to start printing.
From the Supplies Status Page, you can see the toner level of each color toner cartridge.
Check the toner levels from the printer control panel
On the printer control panel, swipe left to find Supplies.
Press Supplies then you will see the toner levels.
Besides of above ways, you can also check the toner levels from the printer apps on your computer. Since the above methods can help you check the toner levels, we will not introduce the operation on computers in detail here.
How to fix "Supply Problem" error?
Last year, HP updated the printer firmware to make 3rd party toner cartridges not compatible again. And many printer users who knowingly or unknowingly accepted the update got a "Supply Problem" error. Then their compatible toners cartridges in the printer stopped working. Learn more details about How to Clear Supply Memory Error in HP Printer.
There are three ways to fix supply problem.
Contact us (supplier) to replace the old HP 202X toner cartridges
Usually when HP updates the printer firmware, we (supplier) will upgrade the chips to make them compatible with the last printer firmware. So contacting us (supplier) to get new cartridges with upgraded chips is the best way to fix the problem. We offer free shipping and free replacements if our cartridges are blocked by firmware update.
Downgrade the printer firmware to the old version
It's a little bit complicated to downgrade the firmware. But it's indeed a solution if you are a person who like to fix problems by yourself. Our engineers will send you the detailed instructions about downgrading and assist you to finish whole process. The whole downgrading process takes about 15 minutes. So if you have the patience, just contact us to get the instruction and online tech support.
Buy original HP 202X toner cartridges
The "Supply Problem" error will disappear from your printer after you install original HP supplies. So, buying original HP toner cartridges with jetintelligence is also a solution. That is what HP wants and why they update the printer firmware. However, we believe you don't want to go back to HP if you have ever used our compatible HP 202X toner cartridges. Because no matter whether it's quality, price or service, True Image is all impeccable.
Here we also suggest you to disable the auto printer firmware update to prevent HP from breaking the compatibility of your compatible toner cartridges. Just take 1 min to follow below steps.
Hit home icon to make your printer screen back to contral penal.
On contral penal, swipe left to find Setup.
Touch Setup and swipe down to find Service.
Touch Service then swipe down to find LaserJet Update.
Click on LaserJet Update.
Turn off Check Autometically, Prompt Before Install and Allow Updates.
Then your printer will no longer blocked by HP firmware update.
How to fix "79 Error" or "79 Service Error"?
Actually these two errors are not caused by toner or ink cartridges. "79 Error" is caused by printer firmware issues. While "79 Service Error" is always caused by incompatible DIMM. To fix these errors is easy. Just restart your printer. Then hold the lower left corner of the printer screen by finger till your printer finish resetting. The error will disappear shortly.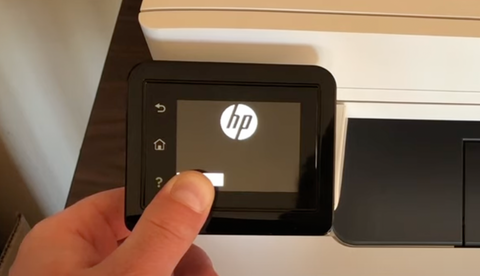 How to replace HP 202X toner cartridges?
Open the front cover of your printer.
Pull out the cartridge holder.
Take out the cartridge you need to replace (Please make sure the color matches the old cartridge you need to replace).
Take out the new cartridge from box and remove the package.
Shake the new cartridge horizonly 3-5 times.
Pull out the sealing tape on compatible cartridge.
Remove the orange protective parts on both sides of the new cartridge and the orange protective cover.
Install the new cartridge into your printer.
Push in the cartridge holder and close the front cover.
What is the difference between HP 202A and HP 202X toner?
HP 202A is the standard yield toner cartridge. And 202X is the high yield toner cartridge. High yield toner cartridges print more pages than the standard yield ones. So this compatible HP 202X Toner Multipack can replace both original HP 202A&202X toner cartridges.
Can I use original HP 202X black toner with compatible color toner cartridges?
Yes. True Image compatible color toner cartridges have the same compatibility as the original toner cartridges. So they can work with original 202X black toner together.
Will these compatible 202X HP toner void my printer warranty?
No. Using compatible toner cartridges will not void your printer warranty. And your right to use any printer cartridges is protected by .
Compatible HP 202X Toner Cartridges 4-Pack | Hign Yield Specifications
| | |
| --- | --- |
| True Image SKU | TI-HP202X-1SET |
| Product Brand | True Image |
| OEM Number | 202X 4-Pack |
| Product Capacity | High Yield |
| Shelf Life | 24-36 Months |
| Page Yield | Black: 3200 Cyan/Yellow/Magenta: 2500 |
| Cost Per Page | 1.20 cents |
Compatible HP 202X Toner Cartridges 4-Pack | Hign Yield Reviews
Works Beautifully
I purchased a full replacement set for my HP281 printer, and honestly can't tell the difference between the print quality of these toner cartridges compared to the ones from HP. I am thrilled to be saving so much money on toner! I use them for all of my real estate brochures, MLS printouts and Listing Presentations. Easy to install, and seamless printing!
Good cost performance product
I bought this set of toners for my HP laser jet pro MFP M281CDW, it worked very well. Considering the price, it is really a high cost performance product. keep going, keep the quality.
Great experience
I received the order a day after I placed it! Toners are working great and I will be placing my toner orders with this company going forward.
Dear Pavlina Berti,
Thanks for reviewing.
We are so glad that our product can win your affection. All True Image brand printer cartridges are covered by a 30-day money-back guarantee and a 2-year product warranty. If any cartridges fail to perform within their lifetime, we will provide tech support, free replacements or full refund unconditionally.
If you encounter any problems, please call our customer service team at (855)412-1136 or send an email to cs@trueimagetech.com. Our customer service team are ready to help you.
Your 100% satisfaction is our goal!
Best regards,
True Image Customer Service Team
Outstanding Value
These replacement HP cartridges are as good as HP. You will never find a better replacement for your M281 printer. Crisp, and perfect resolution. They are also packed exactly like the HP is when they arrive they are in pristine condition. GREAT BUY!!!