This product is guaranteed to work with below printers:
Brother DCP
Brother HL
Brother MFC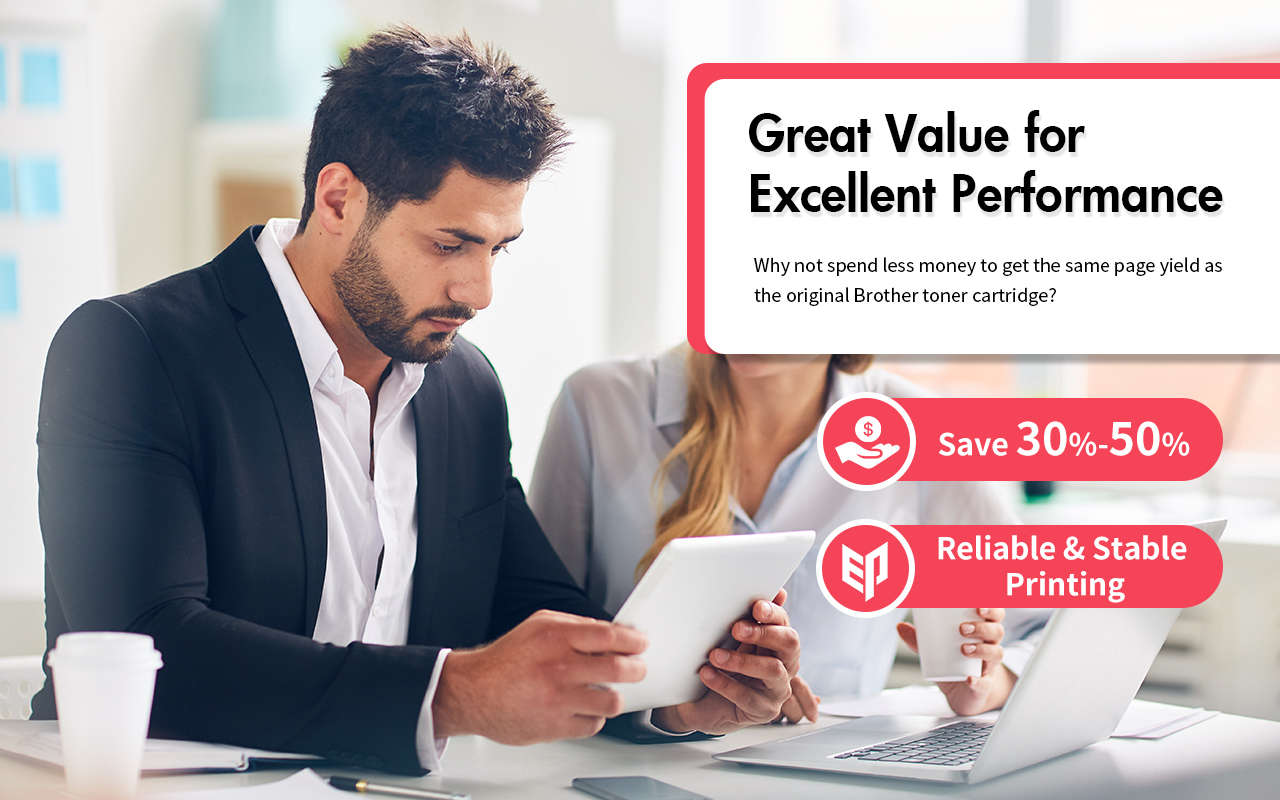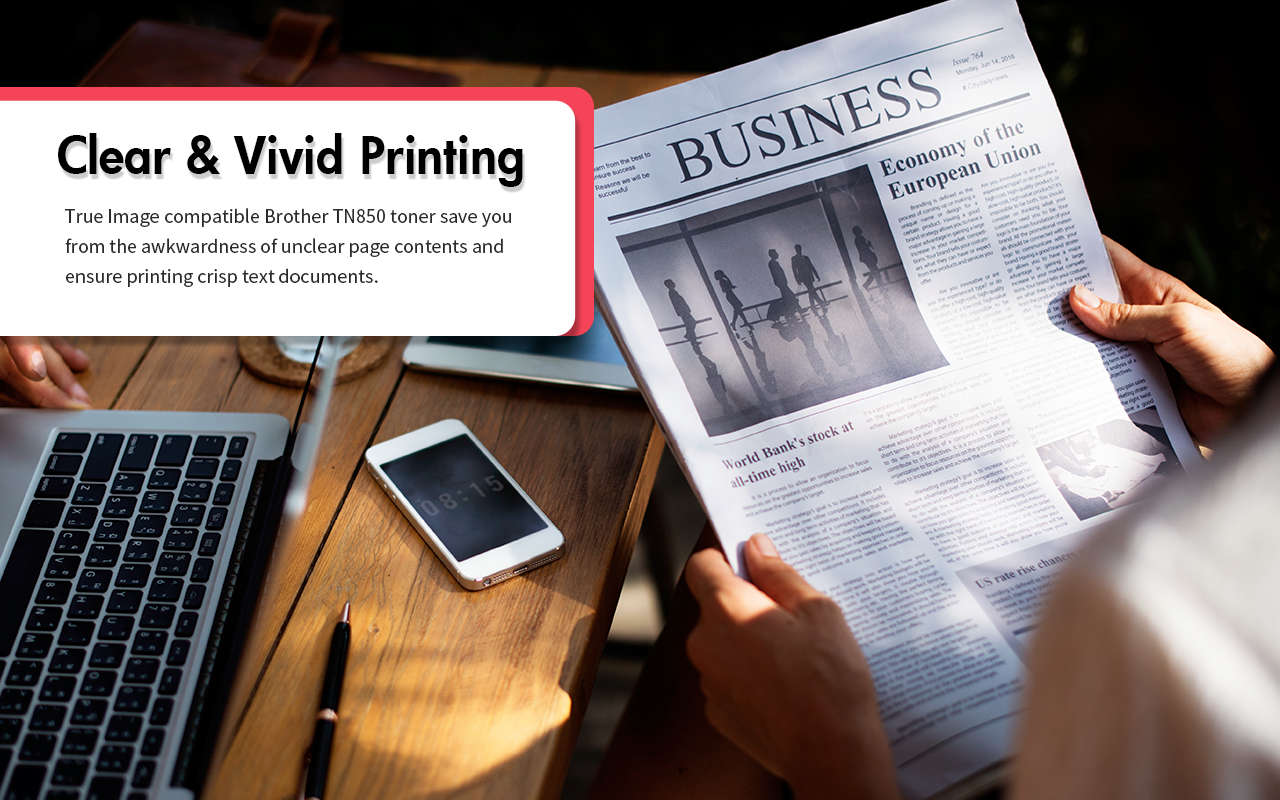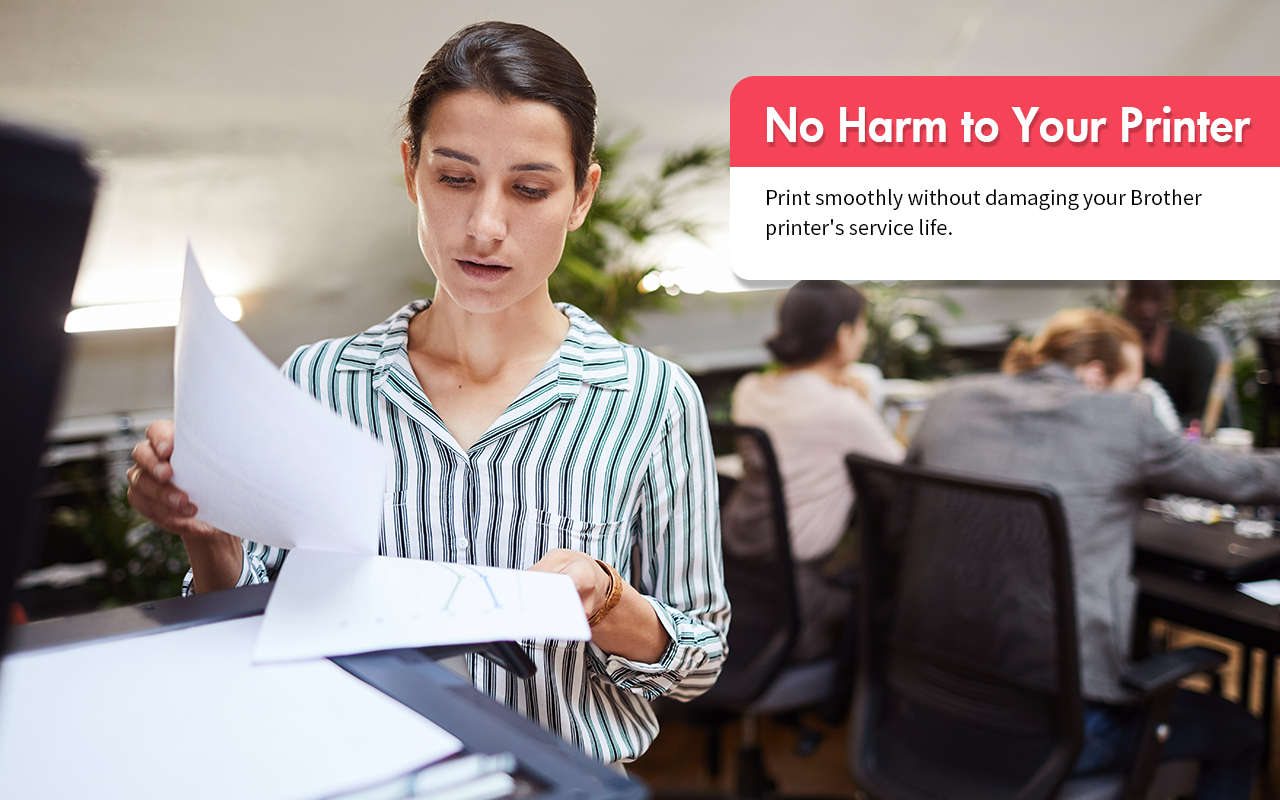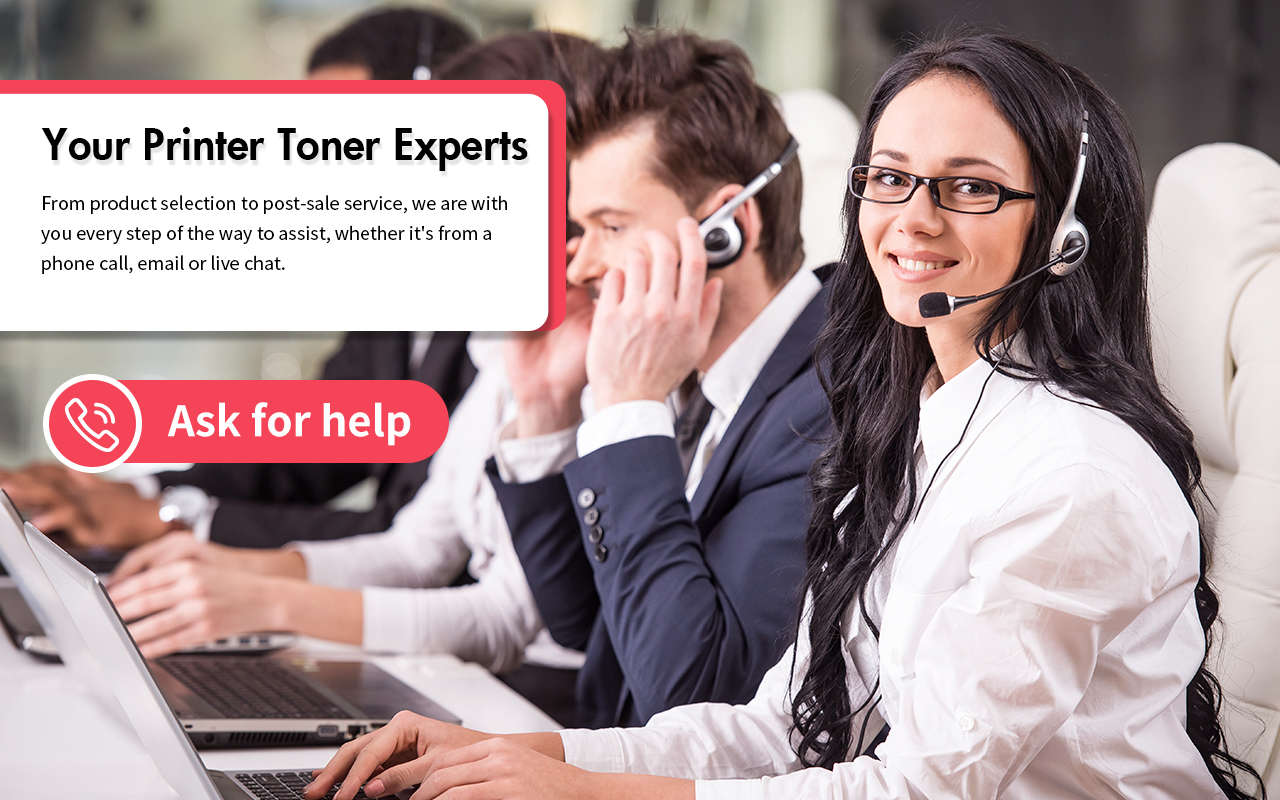 Brother TN850 Toner Cartridge Replacement - High Yield Description
This is a compatible Brother TN850 toner cartridge. It's a high yield black toner replacement which has the same quality as Brother genuine toner but costs much lower. With high compability, this compatible TN850 can replace  genuine Brother TN-820, TN-850, TN-880 and TN-890. We are proud to offer this premium compatible toner cartridge at $19.95.
Best value for money
This is a cost-effective replacement for Brother TN-850 toner cartridge. If you are looking for a cheap TN850 to lower your printing cost, this compatible TN850 high yield black toner cartridge is your best choice. It prints sharp and dark text as what Brother genuine toner does. However, the price is less than 1/5 of the Brother price. You can save almost $100 from each Brother toner. And the cost per page of this compatible TN850 is only 0.24 cents. You save over 1.20 cents from each page printed.
High yield TN850 prints more for less
This compatible TN850 yields up to 8,000 pages. Compare with Brother TN820 with standard yield, it last much loner so you have no need to change the toner cartridge in your printer frequently. And it has much lower cost per page. Therefore, using this TN850 black toner cartridge helps you save both time and money. 
Want to save more money? We have multiple options for you to get a better deal.
Buy two pieces to get free shipping
Buy TN850 2-Pack or TN850 3-Pack
Subscribe to us to get 10% off your first order
Monthly discount for certain items
TN850 with best compability
This Brother TN850 toner cartridge has great compatibility. Combined with Brother DR820 drum unit, it works with all laser printers using genuine Brother TN-820 and TN-850. The compatible printers are Brother DCP L5500DN, DCP L5600DN, DCP L5650DN, HL L5000D, HL L5100DN, HL L5200DW, HL L5200DWT, HL L6200DW, HL L6200DWT, HL L6250DW, HL L6300DW, HL L6400DW, HL L6400DWT, MFC L5700DW,MFC L5850DW, MFC L6750DW, MFC L5800DW, MFC L5900DW, MFC L6700DW, MFC L6800DW, MFC L6900DW. If you find that your Brother printer is one of these models, you can have a try at replacing genuine cartridges with our compatible black laser toner cartridge. In order to dispel your concerns, you can search online whether someone has successfully used compatible cartridges instead of genuine cartridges.
Compatible TN-850 with low defective rate
The quality of this compatible TN-850 toner cartridge can withstand the test of time. According to our RMA report in 2021, the average defect rate of this item is lower than 0.8%. It can be said that the quality of our TN850 toner leads the inductry. Even though our price is very low, we never sacrifice the quality.  
The shelf life of this compatible Brother TN-850 black toner cartridge is 24 to 36 months. The printing performance will not degrade over time. In stead, it will stand strong till the toner power is totally exhausted. 
Satiscactory customer service
We are pleased to tell you that we provide a lifetime 100% satisfaction guarantee for our TN850 toner cartridg. Our well-trained customer service representatives are always ready for you. Please contact us by free online, live chat, or phone without any hesitation at the moment that you have any questions about our products. We will do our best to make you a happy customer.
Brother TN850 Toner Cartridge Replacement Specifications
| | |
| --- | --- |
| True Image SKU | TI-TN850 |
| Product Brand | True Image |
| OEM Number | TN850 |
| Product Capacity | High Yield |
| Shelf Life | 24--36 Months |
| Page Yield | 8000 |
| Cost Per Page | 0.22 cents |
Brother TN850 Toner Cartridge Replacement - High Yield Reviews
Brother TN850 Toner Cartridge Replacement - High Yield
Affordable, high quality toner
This tone works just as well as the Brother version for a fraction of the cost. We print alot and I've seen some really bad aftermarket toners, these ones are great and Im able to stretch the printing even longer than the page count recommended! Thanks :D
Awesome Price for Great Quality
The same cartridges as the name brand but at a way better price! They work wonderfully and I have zero complaints!
So Far So Good
Had these cartridges for two months now. Installation was super easy. Print quality has been great, and the toner seems to last as many prints as advertised. Will definitely be replenishing with these instead of the factory toner that's way more expensive.
Great quality for money
I am an elementary school teacher and print out a lot of books and things for my class. I am very happy with these toner cartridges. I will definitely be buying them again.